UUAI Meetup Tomorrow – Human Rights Fundraiser This Sunday
April 26, 2017
JOIN US

THIS THURSDAY
Your group leaders and members at Up&Up have been busy creating events, lobbying in Albany, making phone calls, and connecting with other activated Westchester citizens. Join us on
Thursday April 27th
 and find out what we've been up to and how you can help!
The following UUAI Campaign Groups will be meeting:
ENVIRONMENTAL
HEALTHCARE 
HUMAN RIGHTS 
THURSDAY APRIL 27TH

!
UUCHV – 2021 ALBANY POST RD
CROTON-ON-HUDSON
730PM
RSVP HERE
The UUAI Human Rights Group has been working hard and organized an amazing fundraiser for the Hudson Valley Community Coalition coming up THIS

SUNDAY APRIL 30th

.

GET YOUR TICKETS IN ADVANCE!!!
– Can't Come – Donate Anyway –

Come and enjoy LIVE MUSIC by artists from Peekskill to Brooklyn and experience Spoken Word & Stories from area poets. Learn more about the great work Hudson Valley Community Coalition does and have fun while supporting immigrant families in the Hudson Valley.

PLEASE SHARE THE FACEBOOK EVENT WIDELY!

Find Out More in the Flyer Below!
Can't make it to DC for the Climate March this weekend?
Join local folks at the Climate Rally in White Plains!
Impacting the Administration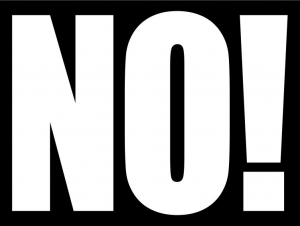 RefuseFascism.org is organizing 10 days of action to get as many people involved together as one voice in dissent during
April 22-May 1st.
April 29: People's Climate March
May 1st: Protests against the attacks on Immigrants

—————————————————————————————————-
DC is currently debating the Republican president's inhumane budget, which has now turned into a "fund my wall" vs "shut down the government" fight with
Friday, April 28th
, as the deadline.
We need all hands on deck, calling your representatives, telling them how YOU think your money should (or shouldn't) be spent.
Here's some background info from "The 65"
HERE IS A SCRIPT:
"Hi, I'm [NAME], a constituent. I'm calling because I strongly oppose any federal budget that funds the construction of the southern border wall. Please urge [Senator/Representative's NAME] to do whatever it takes to keep funding for the wall out of the budget bill. I expect Congress to speak out against Trump's extremist agenda, not embolden it with billions in taxpayer dollars."
Cortlandt Democratic Committee

Spring Fundraiser
2017 is an election year! We've got great potential to pick up Democratic seats town and county wide. The Cortlandt Democratic Committee is hosting their annual spring brunch and forum to raise money to help support these local candidates. Come join the CDC to hear from local leaders, meet local politicians, and get to know other activated members of our community.